CAMRA launches Cask is BACK, so back CASK - new promotional campaign
Friday 9 April 2021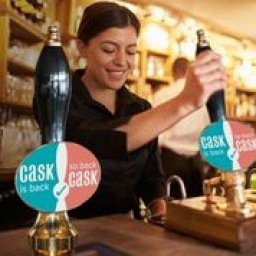 CAMRA have teamed up with SIBA, the BII and Cask Marque for a push to encourage people to choose cask as their first pint back at the pub.
This has been launched to coincide with the partial reopening in England, but will extend throughout reopening across all parts of the UK.
This will mainly be taking place on social media - we'll be using the hashtag #CaskIsBack!